"The swimmer (goes too often to Heidelberg)" is an artistic installation conceived by Studio Azzurro in which Flavio Albanese collaborated as designer of spaces and structures. Two sets of 12 monitors, synchronized, transmit the continuous sequence of a swimmer who, tirelessly, comes and goes on the water of a swimming pool.
Client

Venice Biennale

Year

1984

Status

Completed

Partners

Studio Azzurro

Website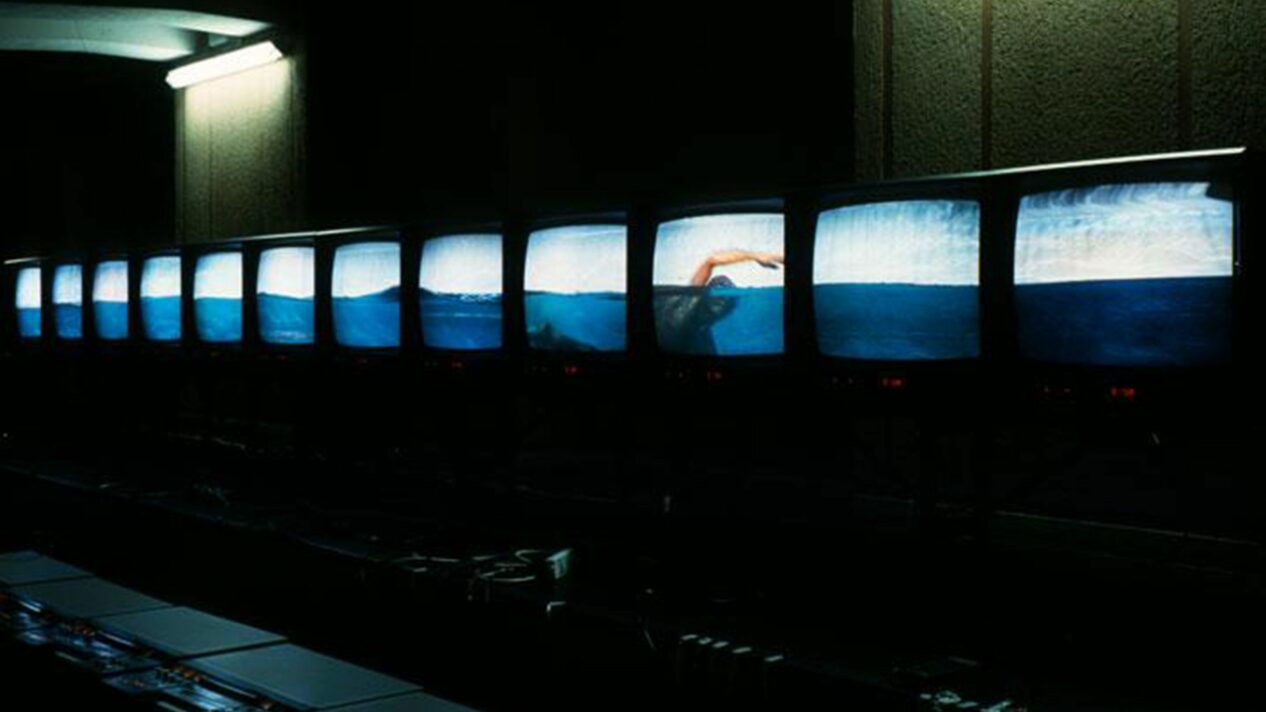 "Apparently everything seems quiet: a blue atmosphere, a captivating music, welcomes the viewer. The monitors, juxtaposed to each other, are crossed by the repeated and weary strokes of a swimmer, who moves from one screen to another tirelessly. The installation (synchronized with twenty-four monitors and thirteen video programs) was made with twelve cameras fixed on the edge of a swimming pool. Shows a swimmer who, with repeated and weary gestures, "crosses" the single televisions juxtaposed, one hundred micro events (a falling ball, an anchor that sinks …) are inserted in the main scene, remaining bound in individual screens. It is precisely in this alternation of events that the first visitor participation with the installation occurs. This will characterize the work of Studio Azzurro. The spectator he is called not to witness a narration: he becomes a participant of the event that takes place in that instant and that will never be the same as itself." (Studio Azzurro)
"The swimmer" project boards in Palazzo Fortuny.