"The swimmer" (goes too often to Heidelberg) is an installation devised by Studio Azzurro for the Venezia Art Biennale of 1984. Flavio Albanese devised the setting for the spaces and the structures, designing a water tank covered in mosaic tiles, occupying the large hall on the ground floor of the 15th century Palazzo Fortuny in Venezia: an invasive and disorienting project.
Client

Venice Biennale

Year

1984

Status

Completed

Partners

Studio Azzurro

Website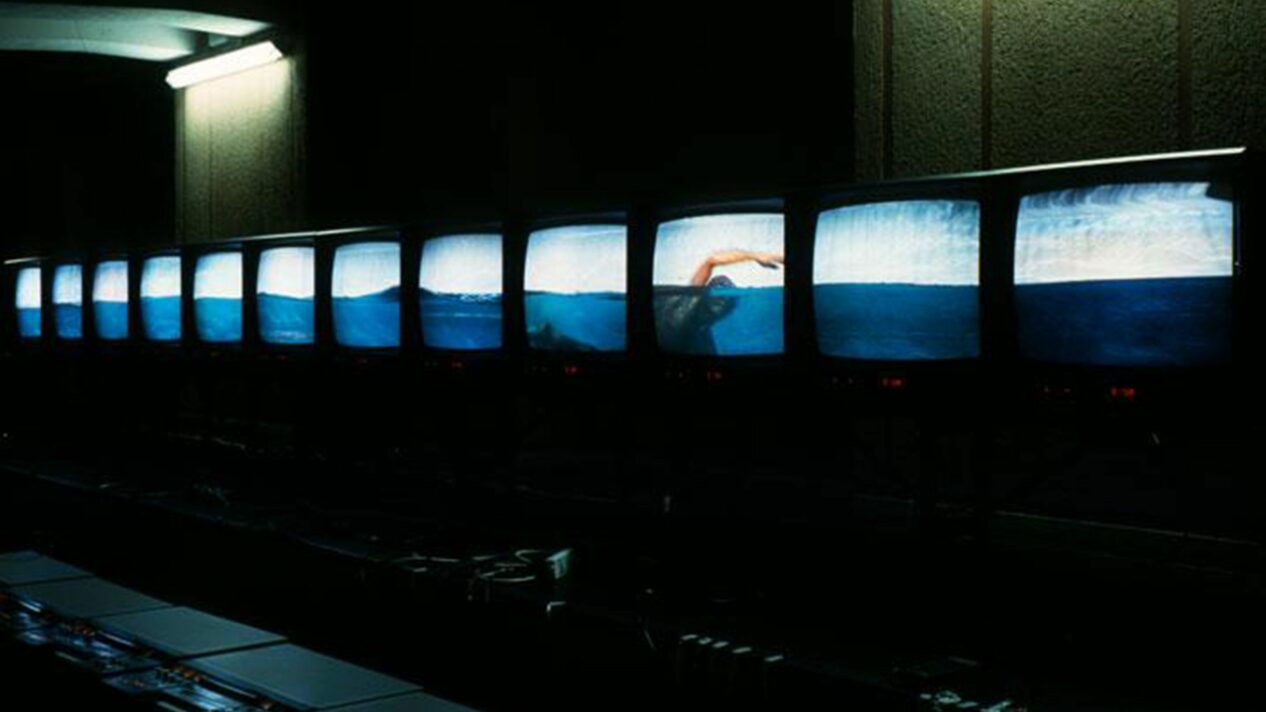 "Apparently everything seems calm: a blue atmosphere and music all around welcome spectators. Across the monitors, positioned side by side, appear the repeated, tired strokes of a swimmer, who moves endlessly from one screen to another. The installation (synchronised with twenty-four monitors and thirteen video programmes) was created using twelve video cameras attached to the edge of a swimming pool at the water's surface. It shows a swimmer who, with repeated, tired strokes, "crosses" the individual televisions placed side by side; a hundred micro-events (a falling ball, a sinking anchor…) are added to the main scene, and captured on the individual screens. It is precisely these alternating events that mark the spectators' initial direct participation in the installation that will characterise the work of Studio Azzurro. The spectators are not witnessing a narration: they themselves become participants in the event that is taking place at that moment and that will never be the same" (Studio Azzurro)
"The swimmer" project boards in Palazzo Fortuny.