In questa villa contadina si mescolano le esigenze della contemporaneità con l'aria quasi mistica dei giorni in cui la vita degli uomini correva per mano con la natura che li circondava.
Client

Private

Year

1986

Status

Completed

Size

600 mq

Team

project

Flavio Albanese

Flavio Albanese
founder & partner

Flavio Albanese (1951), is founder and president of ASA studio albanese. He is a self-educated designer, by combining his passion for contemporary art with the practical experience of an artisan-architect. Having come into contact with Carlo Scarpa, he learns from him to avoid an "a priori" approach to design, adapting on a case-by-case basis to the occasions, themes and contexts. He has held courses at the École Polytechinique Fédérale in Lausanne and at the Art Institute in Chicago (1980), at Yale University (1983), at the University of Architecture in Delft (2005), at the University of Florida (2006), at the Fundacion Proa de Buenos Aires (2008) and frequently at the most important Italian universities. He has also held two workshops at the international summer school of the Architecture School in Venice in 2009 and 2010. He was a member of the Confindustria Vicenza committee from 1998 to 2001, the Domus Academy Scientific Committee (2004-2005) and the MIart Committee of Honour (2009 and 2010), director of the Officina del Porto di Palermo (2006-2008), vice president of the Andrea Palladio Architecture Firms International Centre (2011-2015) and president of the Fondazione Teatro Comunale Città di Vicenza (2010-2016). From 2007 to 2010 he was asked to head Domus, the prestigious international architecture, design and contemporary art magazine. Active since 1971, in 1987 he founds with his brother Franco ASA studio albanese. The studio's projects were published by the most most important architecture and design magazines: the Neores project was selected for the Mies van der Rohe Foundation European Union Prize for Contemporary Architecture (2003), and ASA studio albanese took part in Venice's Architecture Biennial in 2004 and 2006. Flavio is an avid reader and bibliophile (his library, which is open to the rest of the firm, contains more than 15.000 volumes) and he is a connoisseur and collector of contemporary art.

Images credits

Aldo Ballo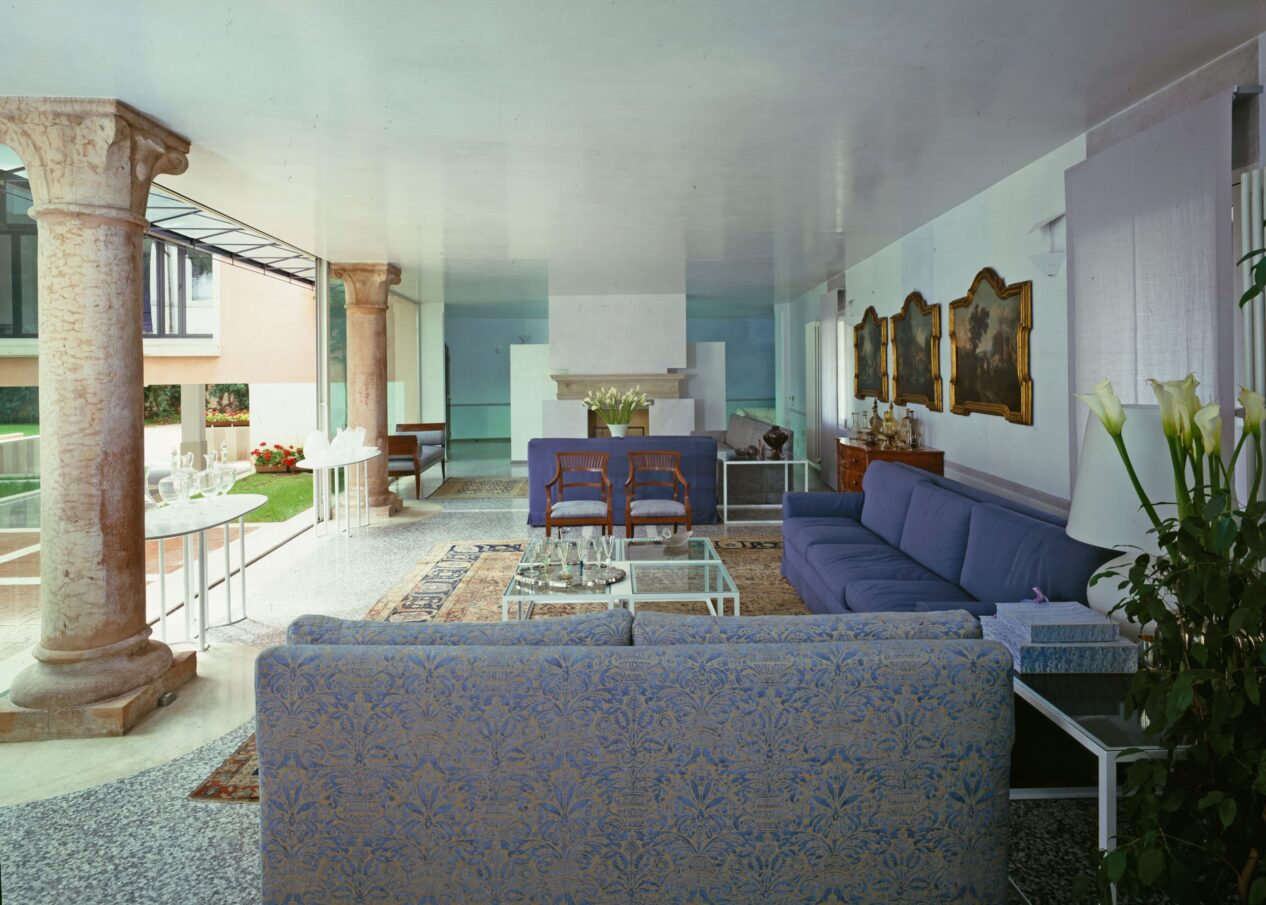 In questa ristrutturazione in pieno centro storico di Thiene il vecchio e il nuovo si fronteggiano. Si tratta di un palazzetto del '700 su tre piani, con il corpo principale collegato a un edificio più piccolo (la casetta) da un sottoportico aggiunto agli inizi del '900. Trasformando il sottoportico nel soggiorno principale (con vista sul giardino), l'intervento lo ha reso il punto baricentrico della casa e l'elemento di collegamento tra i due edifici, riuniti in un unico sistema abitativo. Nel giardino c'è una vasca-sedile che è caratterizzata da una forma triangolare associata ad un arco di circonferenza nella quale sono stati usati materiali raffinati come le lastre in biancone d'Asiago e mosaici di Vetricolor per la vasca.
Internamente, sopra il soggiorno dei ragazzi, vi è un ponte con alti parapetti in grassello di calce, che conduce alla camera degli ospiti. Elegante la scala a gradini alterni in ferro nella camera del figlio. Tutti gli ambienti sono impreziositi da molte opere d'arte ed artigianato.