The new Franco Noero Gallery in Via Mottalciata in Turin is the result of reconverting an old body shop into a contemporary gallery with a delicate touch, adopting rapid regeneration strategies.


Client

Galleria Franco Noero

Year

2013

Status

Completed

Size

860 sqm

Team

project

Flavio Albanese

—

Flavio Albanese
founder & partner

Flavio Albanese (1951), is founder and president of ASA studio albanese. He is a self-educated designer, by combining his passion for contemporary art with the practical experience of an artisan-architect. Having come into contact with Carlo Scarpa, he learns from him to avoid an "a priori" approach to design, adapting on a case-by-case basis to the occasions, themes and contexts. He has held courses at the École Polytechinique Fédérale in Lausanne and at the Art Institute in Chicago (1980), at Yale University (1983), at the University of Architecture in Delft (2005), at the University of Florida (2006), at the Fundacion Proa de Buenos Aires (2008) and frequently at the most important Italian universities. He has also held two workshops at the international summer school of the Architecture School in Venice in 2009 and 2010. He was a member of the Confindustria Vicenza committee from 1998 to 2001, the Domus Academy Scientific Committee (2004-2005) and the MIart Committee of Honour (2009 and 2010), director of the Officina del Porto di Palermo (2006-2008), vice president of the Andrea Palladio Architecture Firms International Centre (2011-2015) and president of the Fondazione Teatro Comunale Città di Vicenza (2010-2016). From 2007 to 2010 he was asked to head Domus, the prestigious international architecture, design and contemporary art magazine. Active since 1971, in 1987 he founds with his brother Franco ASA studio albanese. The studio's projects were published by the most most important architecture and design magazines: the Neores project was selected for the Mies van der Rohe Foundation European Union Prize for Contemporary Architecture (2003), and ASA studio albanese took part in Venice's Architecture Biennial in 2004 and 2006. Flavio is an avid reader and bibliophile (his library, which is open to the rest of the firm, contains more than 15.000 volumes) and he is a connoisseur and collector of contemporary art.

Franco Albanese

—

Franco Albanese
partner, CEO & executive director

Franco Albanese (Vicenza, 1958) has worked in the world of architecture and design since 1976. He graduated from the Architecture School in Venice in 1986 and the year after he founded ASA studio albanese in Vicenza with his brother Flavio. Since then he has been the firm's CEO and Technical Manager, and this role has led him to playing his part in the creation, development and execution of the most important projects. As designer and operations manager he oversaw: the Faculty of Veterinary Medicine at the University of Padua (1997); "Neores", the production site and headquarters of Sinv Spa in Schio, Vicenza, (selected for the Mies van der Rohe Foundation European Union Prize for Contemporary Architecture in 2003); the project for the Town Hall of the Municipality of Grumolo delle Abbadesse, Vicenza (1999); "Morimondo 17", the industrial reconversion of the Sinv spa premises in Milan (2000); the headquarters of Margraf in Chiampo, in the province of Vicenza (2006). He also supervised the "Rocco Forte Verdura Resort" in Sciacca, in Sicily (2005), the expansion of Pantelleria Airport (2006), the new Rinascente in Palermo (2007), the reconversion project of Lindower 22 in Berlin (2011), the Hybrid Tower project in Mestre-Venice (2012), the Fope headquarter extension project in Vicenza (2016). In recent years, he has increasingly concentrated on reconverting urban industrial areas, which has become a key theme of ASA studio albanese's philosophy. In recent years, he has increasingly concentrated on reconverting urban industrial areas, which has become a key theme of ASA studio albanese's philosophy.

Piero Corradin

Piero Corradin
partner, head of projects

Piero Corradin has been a partner of the firm since 2020 and head of project since 2014. He graduated from the Iuav Architecture School in Venice in 2002 and in the same year began working as an architect in ASA studio albanese. Some of the most important projects Piero has worked on include the urban redevelopment of a quarter in Beijing to an OMA masterplan (2007), the new branch of Banca Popolare in Marostica (2006), the new headquarters of AFV Acciaierie Beltrame in Vicenza (2007), the bid for the new Exhibition Centre in Vicenza (2008), and the international bid "Recupero della cava di Mursia" on the island of Pantelleria (2010). In 2012 he took part in the Hybrid Tower project in Mestre (Venice), in 2016 in the Fope headquarter extension project (Vicenza) and in the Agrologic agro-food hub in Monselice. In 2008 he was tutor for PreVisioni, the international workshop on the future masterplan for Vicenza and at the 2009-2010 summer workshops of the Iuav Architecture School in Venice.

project manager

Giacomo Tomasini

Giacomo Tomasini
architect

team

Lisa Bisarello

—

Lisa Bisarello
interior designer

Lisa joined Asa studio albanese in 2001 as personal assistant to Flavio Albanese, before becoming an interior designer and working on projects ranging from furniture design to patterns for fabrics, as well as on interior design projects. She received her High School Diploma in 1994 at the Canova Techical Institute for Surveyors in Vicenza, and before joining Asa studio albanese, she worked as an interior designer for a building firm from 1994 to 1996, and from 1998 to 2000 at the prestigious Fontana Arredamenti showroom as a sales assistant and interior designer. Personality-wise, Lisa is sensitive, meticulous, strong-willed and down-to-earth. She prefers still water, and her favourite proverb is "Where there's a will, there's a way".

Andrea Garzotto

Andrea Garzotto
architect

Andrea is an architect who specialises in image rendering of projects and 3D models and joined ASA studio albanese in 2007. Virtual rendering and 3D models are a key aspect of every level in architectural projects, which is why Andrea is involved in all the firm's most important projects. Besides rendering images, he also works in interior design and architectural design. After spending a year and a half in Porto, where he fell in love with black and white images, he graduated in architecture from the IUAV in Venice in 2006. In December 2012, he opened "Incipit", a collective space and laboratory for the visual arts. Andrea is a freelance photographer, and considers himself to be a precursor to selfies and a wannabee biker. Travelling is an integral part of his life and his photography. He loves the Berghain in Berlin and wines that have bubbles.

Images credits

Galleria Franco Noero

Website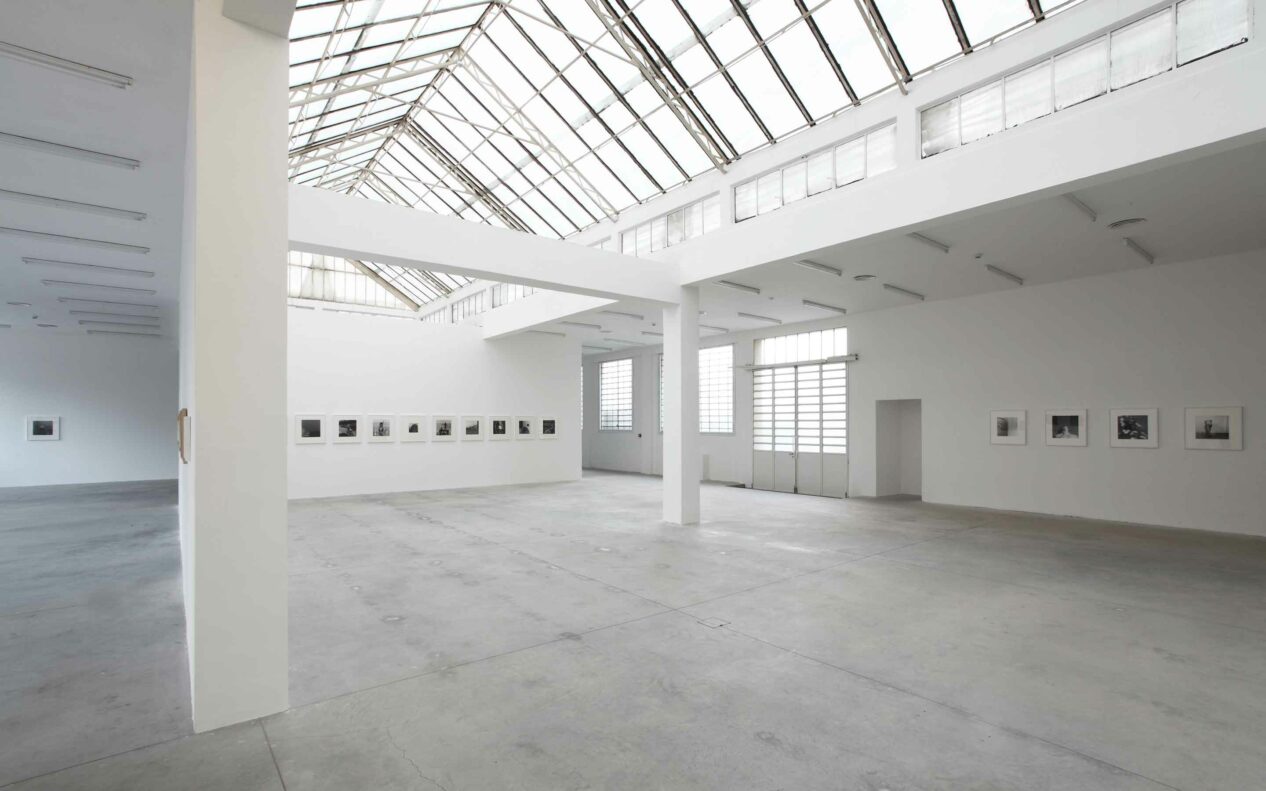 The project involved reconverting the areas of a former body shop from the '50s by precise retrofitting, in an attempt to remain as close as possible to the original atmosphere of the building. The architectural work was restricted to recreating the minimalist mood of a contemporary exhibition space, where the white walls typical of a white box sit side by side with the traditional structure of the building, in its original function as a workplace. Rapid regeneration strategies were adopted for this project too.