Located in Piazza dell'Unità d'Italia, the new Despar Store is an homage to Trieste's neoclassic elegance.
Client

Despar

Year

2018

Status

Completed

Size

200 sqm

Team

Partners

Flos

Images credits

Germano Borrelli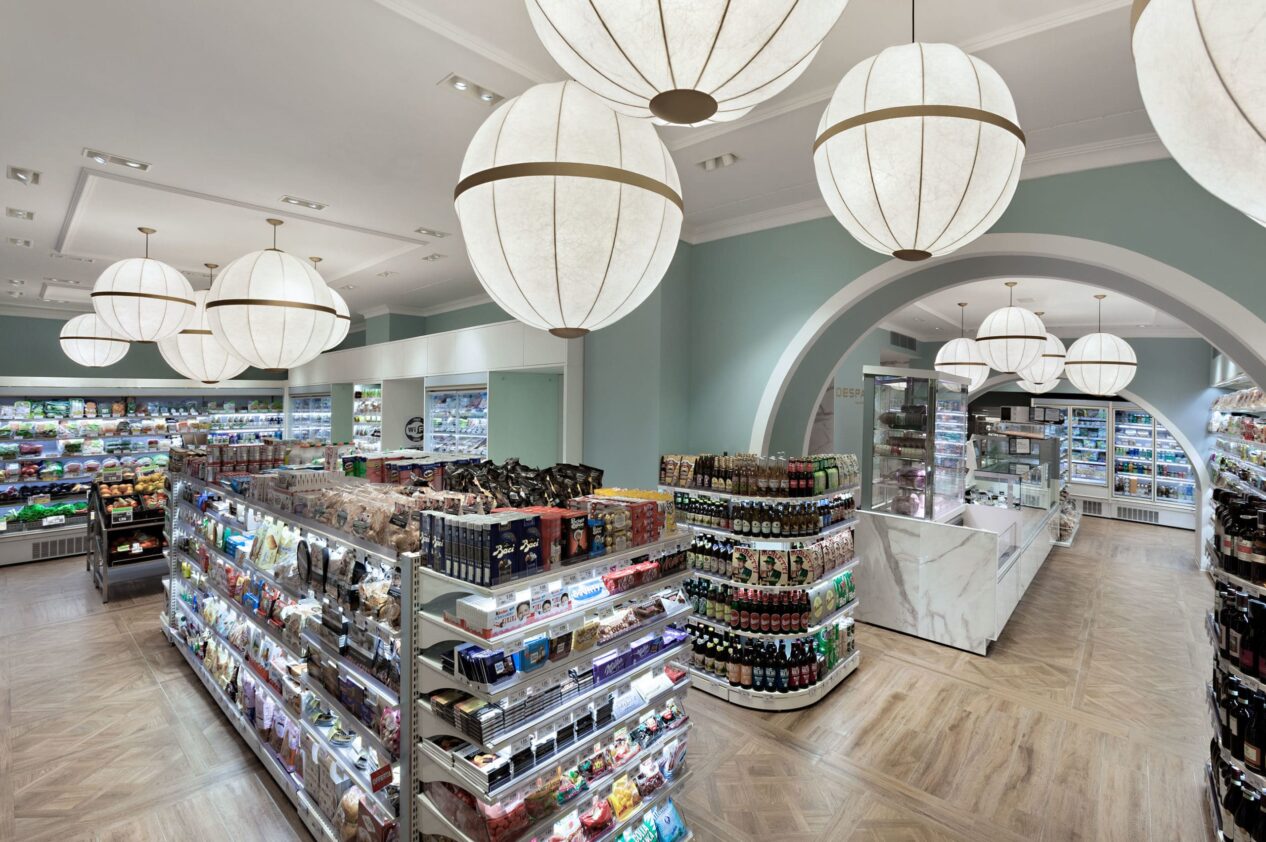 The history of Trieste is in its marriage with the sea and as of today Piazza dell'Unità d'Italia is the biggest square facing the sea in Europe. It has been called "The living room of Trieste" and it's the place the Triestine feel the most attached to: this is the beating heart of the city's life. All the palaces in Piazza Unità d'Italia are neoclassical, in the many variations of an eclectic code that at the same time shows taste, balance and a sober elegance. The neoclassical colors, shapes and furnishings have long represented the reference point of Trieste's life, surviving even the subsequent fashions. Palazzo Pitteri is the most ancient palace among those in Piazza dell'Unità d'Italia and expresses a sober and refined neoclassicism.
As the new Despar Store in Palazzo Pitteri is completely immersed in this framework, ASA studio albanese has imagined setting up the spaces of the store, giving continuity between the new store and the square. It has been done by using and updating the neoclassical vocabulary to convey stylistic continuity to the interiors in respect of both the façade and the context: pastel blue walls, parquet floors and large brass chandeliers give the store the air of a classic Trieste coffee.