The award-winning fashion designer Thom Browne revels in consistency in an industry that expects constant change.
One balmy spring day, I meet the fashion designer Thom Browne at his studio in Manhattan's Garment District. Upon entering, I'm struck by the fact that practically everyone on staff is dressed like Browne. They all cut slim figures in the brand's trademark blue, gray, and white looks, each featuring its strict, distinctive, tight-fitting silhouette, most of them with the label's signature three-striped marking. Such monobrand uniformity exists at the offices other fashion brands, of course, but here, it's accentuated by the rigid nature of Browne's creations. Despite their severity, there's a sense of rebellion and strangeness to the clothes, although they still come across as traditional and, well, very American (think of a 1950s insurance salesman, with a twist).Browne himself bounds out of his corner office sporting a signature shorts-suit number, his excitable miniature dachshund, Hector, in tow. Out on the main floor, where his team of designers, buyers, and marketers work, from the looks of it, messiness is welcome; in Browne's bright, spotless office, the only clutter is his iPhone cord plugged into the wall.
Standing out isn't Browne's goal. His focus is on evolving his particular and hyper-detailed design logic—the same one he's followed since starting the brand in 2001—in precise, barely noticeable ways. In Browne's world, every millimeter and stitch makes all the difference. The immaculate cuts, distinguished by the high-riding hemlines, are decidedly pure and evoke a mid-20th-century vibe.It's not surprising, then, that when asked about his favorite architects, he offers up a coterie of giants who shared his scrupulous attention to form and craft: Marcel Breuer, Gordon Bunshaft, Philip Johnson, Richard Neutra, and Ludwig Mies van der Rohe. For good measure, he adds the 16th-century architect Andrea Palladio. When I suggest Frank Lloyd Wright, he says, "To some extent. Wright's materials aren't always mine, but I love his incredible Hollyhock House in L.A."Browne is extremely opinionated and specific in his likes and dislikes. His taste skews spare and minimal, but there's a nuance to this. His is a less-is-more creed, one that celebrates the ability of small, thoughtful details to pack a big punch. Here, we speak with Browne about his path to becoming one of the most influential fashion designers in America, why he doesn't read magazines (except, we hope, this one), and his latest collaboration, with the Design Miami fair, from June 13–18 in Basel, Switzerland.
You grew up in Allentown, Pennsylvania, the middle child of seven siblings. Was there a moment in your youth when you began thinking about fashion?The last thing I ever thought about in Allentown was fashion. My family mostly focused on sports and school. Fashion became something I thought about when I was living in L.A. after college.So, not until much later, clothes were simply something you wore.

Yeah, basically Brooks Brothers and J. Crew. Khakis, navy jackets, gray flannels. The classic American uniform.

You went on to study economics at the University of Notre Dame in Indiana. Was fashion still not on your mind then?

No. I think it probably entered my conscience the first time I ever saw a GQ magazine in the library. But I didn't even understand that it was—as horrible as it sounds now—a profession to consider. My parents were both attorneys, and everybody else in my family was kind of trapped to go into either law school or medical school. That was pretty much the track I was on. Then, when I was graduating, I thought to myself, I have no interest in either one of those.
I was tailoring vintage pieces for myself and not thinking that it was going to be anything other than that.
That led you, somehow, into trying to become an actor in L.A.I went out to visit a friend there and liked it. I tried to figure out what I could do there. Acting was a good option. I had been in plays growing up. I took it seriously. I took classes and auditioned all the time. I just never got any work. But because of all the free time I had, it was my first foray into fashion. I had a friend who was starting a line, focusing on vintage clothing and adapting it for his own work. Alongside him I started playing with vintage clothing myself. That was really where it started.I was tailoring vintage pieces for myself and not thinking that it was going to be anything other than that. I don't want to sound pretentious and say I'm not really interested in fashion now, but I don't reference fashion for my collections, and I consciously don't stay up and pay attention to it. For me, I feel like it just keeps it easier when you don't know as much. Ignorance is bliss.

I feel like it's so much easier to create something new when you start from a cleaner point of view. So much is out there, and there's so much that has been done that's really good, and it can be intimidating. When you don't know as much, it's very easy just to try to create something new. It's also a lot easier to create your idea, as opposed to it having too many reference points and becoming just a new version of somebody else's work.

When L.A. didn't work out and you came to New York, your first job in fashion was in wholesale for Giorgio Armani. What was that like?

I was one of four salespeople, and I had to learn how to email. I had no idea how to do it. The time in L.A. was kind of the time that the internet came about—well, maybe it happened earlier, but I didn't know how to email when I got to work. I had to ask the guy next to me.

This was 1998?

Yeah, and then I went to work at Club Monaco. These were good experiences in getting into fashion. They directly affect what we're doing today, though they certainly don't affect how I design.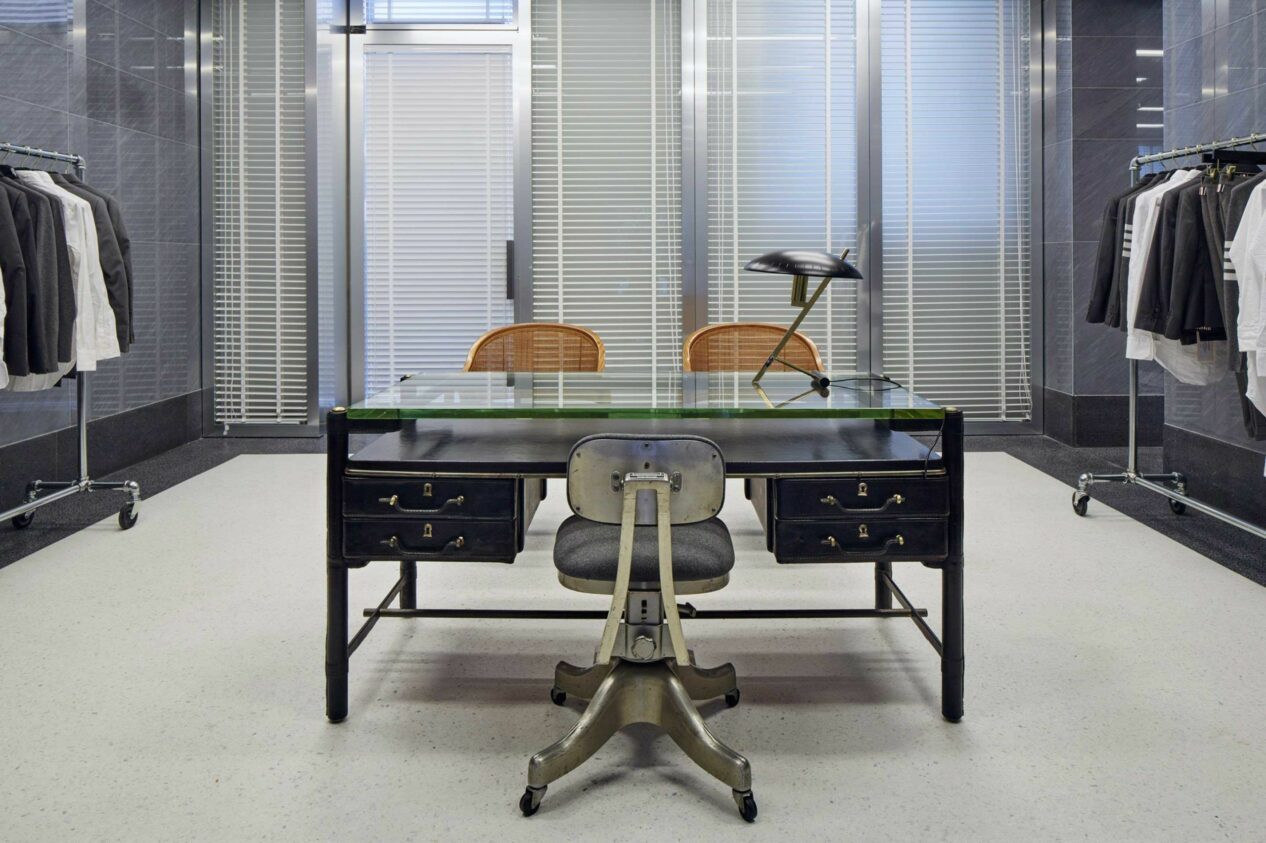 Soon after leaving Club Monaco you connected with the tailor Rocco Ciccarelli, who ran his operation out of Long Island City, Queens.I wanted to focus on handmade tailored clothing within my proportion and sensibility, and Rocco was the best tailor in New York. We met through a fabric representative who was here in the Garment District.What was it about Rocco that led you to working with him?

One, quality was the most important thing. Rocco was a true handmade Roman tailor. He'd been here since the fifties, but he knew how to make really beautifully handmade clothes. That was the first and most important thing for me. Second was that it's not so easy to find an Italian tailor who will want to do something other than what he's been doing for fifty years. Rocco rolled his eyes, initially, when he saw me, but he always tells the story that he understood what I wanted to do because of how clear I was in that vision. We had a lot of years and collections together, and he's the reason why it all started.

For most of the first decade, your label's production was in Long Island City. Is that still the case today?

No. We outgrew it. Especially now, business is so big. And that's the challenge of growing: keeping the quality and really being able to scale. Most of what we do now is in Italy, some in Japan.
In 2003, you got into ready-to-wear. What was it like transitioning into a full-scale operation from making only a few suits?A lot of people think it was overnight, but it took a year and a half for people to really start understanding the sensibility. Eventually, some people saw it. The first collection was really just a rack of clothing that a very small number of stores came to see. It didn't happen the first season. I was still supposedly "charmingly" on my own—that's what one store said. Then, the next season, the collection was as small, but Colette and Bergdorf Goodman took a chance on it.Who were the early consumers of your line?

Most of them were artists or architects or people who understood—sort of—what I was doing. They also had the confidence to be wearing something a little bit different. Because it was very different. Actually, as normal as it kind of seems now, back in 2003 people thought I was crazy. All the stores advised me to change this a little bit or change that a little bit. Being different was something that I really thought was important and interesting. I liked the collection myself, and that was the reason I didn't change it. Thank god I didn't, because I don't think I'd be around if I did.
Now you're in hundreds of stores around the world and have several shops of your own. How do you explain this cultural shift? What was the tipping point?I don't know if there was a true tipping point. We just gradually grew, and very organically. The studio has stayed very true to where it was at the beginning, and I think people respect that. Over time, the proportion became a trend, but it wasn't a trend for me. It's timeless for me. This whole sensibility and the use of proportion in regards to design is something I use in every collection, so it's not like it has to change. Every season, it evolves in different ways, but it doesn't change.You've also been able to diverge in these other directions through partnerships with the likes of Brooks Brothers, Moncler, Harry Winston, and Dover Street Market. How did that Brooks Brothers deal come about? For you, having grown up wearing the clothes, it must have been a surreal moment.

It came through Anna Wintour asking me, "If you were to collaborate with somebody, who would it be?" For me, Brooks Brothers was an institution, but it had had some not-so-good years. The respect people had for Brooks Brothers over the years was still there. I just felt like it needed some new blood. And that's how it happened.

That collaboration lasted for an unusually long period of time.

Nine years. We're really proud of it because it really fit within the world of Brooks Brothers. At the beginning, I was very conscious and very respectful of it being that. They had different ideas on just how they wanted to move forward with the business.

Then there's Moncler, which is still going on. It's a very similar situation—an Italian version of a classic brand that was very strong. People had a clear idea on what it was. Remo [Ruffini, the CEO of Moncler] created an amazing business out of what it was when he got it.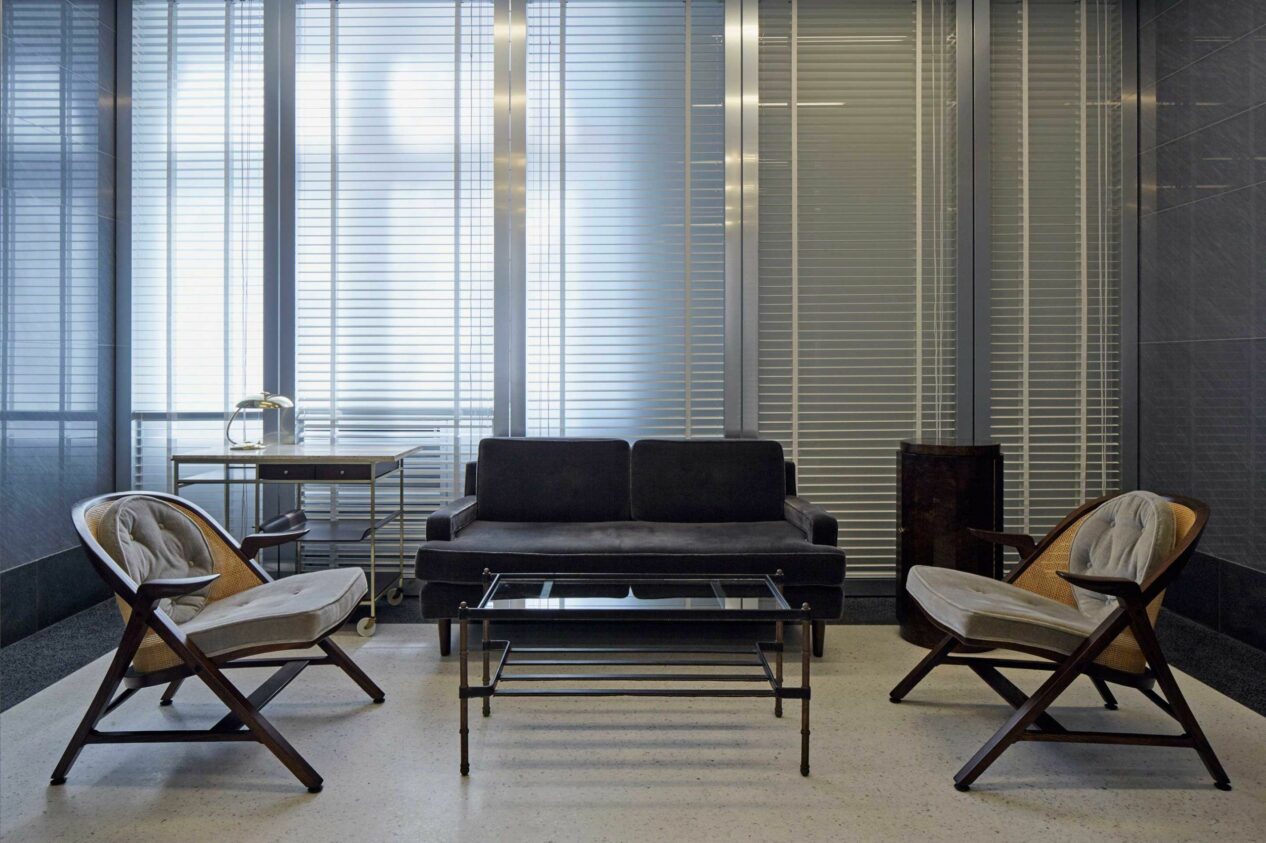 I have no interest in changing the aesthetic of the brand, so it's really about their knowledge and being able to enhance it. Flavio [Albanese] just did the store in Milan, and he's doing the store in London, as well as the upcoming stores in China.
I was writing down some words earlier when looking at your work—words that, to me, really sum it up. One of them is consistency. Another is confidence. And they go together: confidence in consistency. This probably comes from my growing up and doing sports, and the rigor of training. I do respond to that. I like when you can challenge yourself, and that underlying consistency gives you confidence. Confidence is there in a uniform. Especially in the times that we're in right now, where everything is so fast and changes so quickly, I think there's something nice about consistency.The most important designers throughout the years have been the ones for whom you really have an image in your head of what they do. That comes through strongly in their work. You have an image of what Chanel's doing. You have an image of what Rei Kawakubo does and what she represents. Rick Owens, you have an image of what he's doing. The lines that will outlive the actual designer, I think, are those that have created consistency and have strengthened the initial vision they had.

How do you embrace other fields of design, whether architecture or furniture, in your work?

I think it's important that people see something outside of the collections. It all plays into one idea. It's that German term gesamtkunstwerk—I can never pronounce it. It's important that everything you do is almost like one piece of art.
It's interesting that you're jumping into these projects, such as curating a show for a design museum and, coming soon, the Design Miami fair. Is it essential for you to break out like this?I love what I do within the world of fashion, but even the way I approach my shows and having installations be part of them—that makes the fashion more interesting. If it's one-note, it's not interesting. With Design Miami, it's going to be the installation from my fall/winter 2014 men's show, and I'm glad it's being seen by a different audience.What are your plans at the fair, exactly?

I'll be taking the installation and then having fifteen art students from Basel interact with it. They'll be writing or sketching or creating anything they want within the space of an hour while sitting at important midcentury desks. Hopefully, afterward we'll have something that we can publish from their work.

How did you arrive at this idea for the project?

Initially, I wanted it to be kids from elementary school doing the art, because I think the purity in their thought is really interesting. But that didn't work out. So it's a local art school. I always knew I wanted it to be an interaction with the installation and involve some students.